Yoga Retreat Rates & Dates
Choose your best yoga retreat date:
SOLD OUT
SOLD OUT
2019 dates coming up soon, stay tuned
2019 dates coming up soon, stay tuned
Rates for yoga retreat in Spain
All rooms ensuite and all inclusive. Rates are for single room occupancy (one room per person). For friends or couples wanting to share, please contact us for a different, lower rate:
Upstairs large room, garden views, private terrace, ensuite bathroom with tub and double sinks - €1588
Downstairs room, shared courtyard, ensuite bathroom with shower - €1388
* We are sorry if your first choice of room is not available. We book on first come, first served basis.
ONE WEEK, ALL INCLUSIVE, MEDITERRANEAN YOGA RETREAT
Seven days, six nights

Includes:
Two yoga classes a day.
Two short meditations a day.
One evening Yoganidra introduction and meditation class.
Workshop about pranayama breathing techniques.
Three meals a day organic and vegetarian based (meat and fish available and optional).
Snacks (fruit, crackers, fruit bars) available all day.
Tea, coffee, mineral waters available at all times throughout the day.
Use of Spa, tennis court, pool, gardens, and gym.
Group beach meditation and full day enjoying the local, beautiful beach (transport to beach and back provided, subject to weather conditions).
Yoga documentary films showed in our in-house cinema. During the retreat, in the evenings.
Mantra Chanting evening workshops accompanied by Shruty box or Singing bowls.
*Arrival day, dinner and welcoming chat. Departure day, breakfast served before departure. Schedule above for the remaining, full days.
Therapeutic massages, cosmetic and beauty treatments, day excursion to nearby islands and wineries and other activities available at an additional cost.
---
September 2-8 retreat
Yoga teacher Marta Brzeska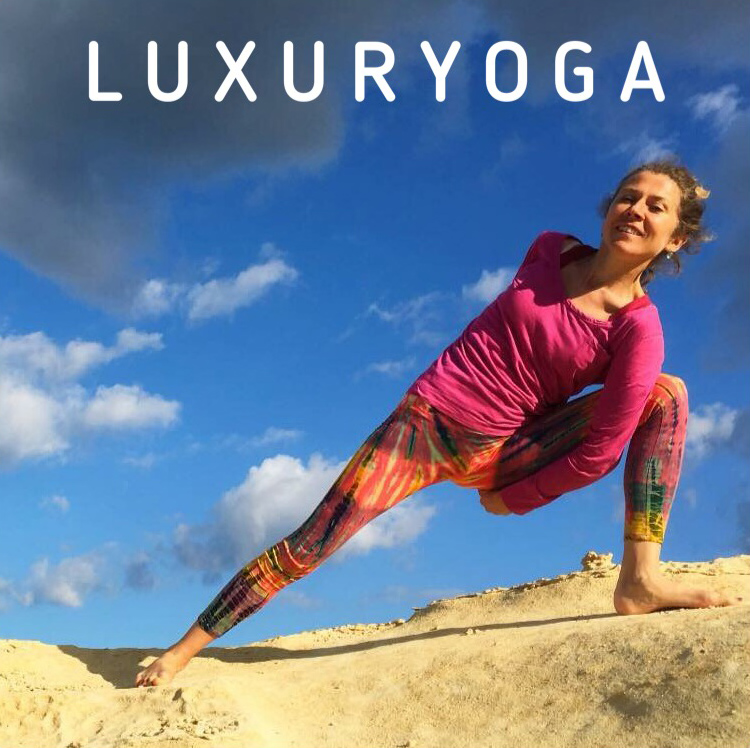 Yoga as a practice of embodied living, as a journey of self-discovery and coming home within.
Marta about her Yoga classes:
"During the classes I like to invite my students to go beyond the form and awaken our basic instinct to feel, to enhance our sensory awareness, and to look at ourselves with an innocent and explorative mind.

The postures are accompanied by conscious breathing, facilitating our inherent capacity to release tensions and to revitalise the whole system.

Yoga is a balance between stillness and motion, structure and free flow, observation and intentionality.

Morning classes will be focused on awakening the body and strengthening our foundation, while evening sessions will offer a peaceful and restorative practice with elements of partner yoga and Thai massage."
QUALIFICATIONS & EXPERIENCE:
YTT 200 hrs: hatha and sivananda yoga (Rishikesh, India).
Mindfulness and Somatic YTT 200 hrs (Ibiza).
Principle-Based Partner Yoga TT 80 hrs (Santa Barbara, California).
Co-teacher and assistant at numerous yoga round yoga retreats.
---
September 9-15 retreat
Yoga teacher Sinead Mooney
My nickname is Smooney or Moons which comes from my maiden name Mooney – hence my yogi brand/alter ego MOONSYOGA! My professional objective is to truly inspire my students through the practice of Yoga, building a trust and rapport both on/off the mat. To guide my students through an exploration of the body, breath and mind connection – in order to empower themselves against the daily trials and tribulations of life. To make them sweat and laugh! To develop flexibility and strength whilst weaving some yoga history/ philosophy throughout our practices together. Yoga is so much more than the movement side 'Asana' that we mostly see in mainstream media, so I love to open peoples eyes to the many different parts to this ancient practice – albeit making it accessible and relevant to our modern lives!
Primarily I want to help bring a little peace into our crazy world and ultimately… make.people.smile.
QUALIFICATIONS & EXPERIENCE:
Over 8 years of experience in Yoga.
500YTT – 200HR in Grassroots Yoga (Melbourne) and 300HR with BRYCE Briohny Smyth & Dice Iida-Klein (LA).
Prenatal Yoga Training - The Prenatal Yoga Training Centre Ireland → Lululemon Ambassabor for Ireland.
Winner of 'Best Yoga Class' @ Ireland's – Irish Fitness Industry Awards 2018.
---
September retreats
Physical and energetic therapist Luisa Cuesta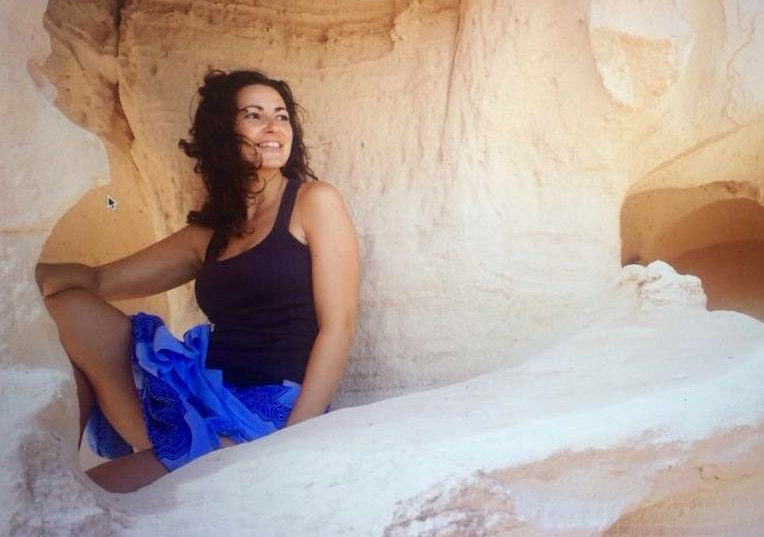 I'm Biologist (human embriologist for 12 years), Shiatsu-practor, yoga teacher, Fertility Massage therapist, energy healer, Feminine Embodiment coach and conscious cooking teacher.
But above all labels, I consider myself as a wild embodied woman, yoguini, Mother Earth's lover, passionate foodie, feminine alchemist, and holistic therapist.
My goal is guiding women and men throughout their own healing power, balancing their feminine/masculine polarity, re-connecting and listening to their body's wisdom, nourishing and feeling again the aliveness and the blissful state that is just hidden behind layers of frozen tension.
I also run workshops about menstrual cycle awareness, sound healing journeys and women's circle passionate facilitator.
As my purpose and work of life, I am founder and creator of PURALQUIMIA. Where all these passions and offerings to the world are held. And, where you can find me wherever you are: www.puralquimia.com
On this September retreats at Luxuryoga, as well as the physical and energetic therapy, I will be taking care of the morning meals. Making sure they are as nutritious and balanced as they should. I will be in the kitchen actively guiding the meal prepping and bringing my special touches and flavors to the food.
---