We have a new amazing yoga teacher for the retreat running from 9-15th of September 2018.
Her name is Sinead and this is what she told us when we asked her about herself as an award winning, Yoga teacher:
Sinead:
"A lil bit about me?….
My nickname is Smooney or Moons which comes from my maiden name Mooney – hence my yogi brand/alter ego MOONSyoga!
My professional objective is to truly inspire my students through the practice of Yoga, building a trust and rapport both on/off the mat. To guide my students through an exploration of the body, breath and mind connection – in order to empower themselves against the daily trials and tribulations of life. To make them sweat and laugh! To develop flexibility and strength whilst weaving some yoga history/ philosophy throughout our practices together.
Yoga is so much more than the movement side 'Asana' that we mostly see in mainstream media, so I love to open peoples eyes to the many different parts to this ancient practice – albeit making it accessible and relevant to our modern lives!
"Primarily I want to help bring a little peace into our crazy world and ultimately… make.people.smile."

📷🙌🏼📷🧘🏻‍♀️📷🙏🏼📷✨ how blessed are we?. On top of that amazing ethos, Sinead is extremely well qualified. Check it out!
QUALIFICATIONS & EXPERIENCE
Over 8 years of experience in Yoga (& over 10 years of experience previous in the Media Communications Industry.)
500YTT – 200HR in Grassroots Yoga (Melbourne) and 300HR with BRYCE Briohny Smyth & Dice Iida-Klein (LA)
Prenatal Yoga Training – The Prenatal Yoga Training Centre Ireland
Lululemon Ambassador for Ireland
Winner of 'Best Yoga Class' @ Ireland's – Irish Fitness Industry Awards 2018
WOW!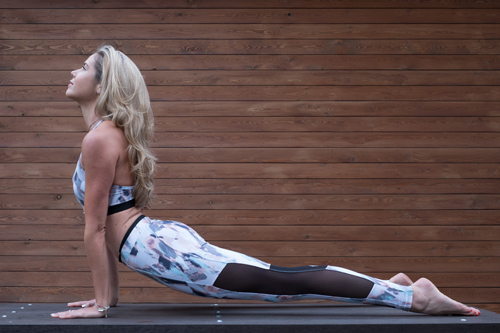 We are feeling blessed and grateful!